Our world is getting too damn old.
Longtime readers know how much I enjoy the Rolling Stones.
While Mick Jagger and Keith Richards received the lion's share of attention from more casual fans, diehard Stones aficionados have long known that it was Charlie's impeccable timing, rhythm, and work ethic that was the true engine room of the Stones' unique sound. He was a jazz musician at heart who (somewhat reluctantly) signed on with a rock band nearly 60 years ago to help pay the bills. It was that jazz background which complimented Watts' indifferent approach to  fame and fortune that both fascinated and entertained those who knew him personally, and those who were merely fans.
Watts wasn't a rock star. He was an artist.  Pity how few seem to understand the difference these days.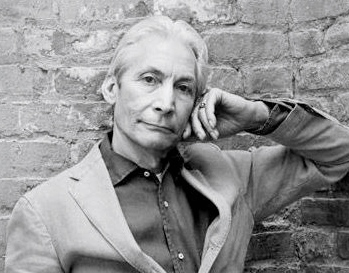 He was also a devoted husband, married to the same woman for 57 years without a hint of marital scandal—unheard of in the entertainment industry. He raised his daughter with a quiet dignity far removed from sordid tabloid exploits, and then happily became a doting grandfather, often bringing his granddaughter with him to his later shows.
"We're Charlie's band," Keith would often say. The iconic guitarist adored his longtime drummer and friend, and Charlie, in his own way, reciprocated those feelings.
Mick and Charlie were equally close—a friendship that was a rare exception within the protective bubble that perpetually surrounds Jagger's carefully constructed stardom.
The Stones are scheduled to finally restart a Covid-delayed American tour next month. If it proceeds, it will be the first ever tour by the Stones without Charlie and his effortlessly precise approach to laying down a remarkably influential and iconic backbeat.
Some are suggesting the Stones hang it up. Others hope they play on. Either choice is understandable but one thing is certain – without Charlie it won't be the same.
Thanks for the music, Mr. Watts.
___________________________
He lives with his wife of 28 years in the Pacific Northwest and is the proud father of two grown children, Devan and Sienna.
He's also best friends with Dublin the Dobe.
When he's not busy writing you'll find him navigating the waters of his beloved San Juan Islands on his trawler, Liberty Belle.
All of his novels are available HERE