I don't do it often but from time to time I share with readers something personal.
This is to be one of those times.
A few years earlier my wife lost her cousin Phillip to cancer. He was just forty-one-years-old.
Soon after Phillip's death, his younger sister Heather, who was not yet forty, was diagnosed with the same terrible disease. Both cancers were/are rare, unusual, and terribly aggressive.
Phillip is gone.
Heather fights on. The last year has been dominated by chemo, radiation, surgery, the loss of her hair, trips to the emergency room, and then seeming recovery. Until now. She had surgery this morning to remove a brain tumor that was, according to the surgeon, "…the size of a  tomato." Heather survived the surgery but that survival is but one beginning in a series of beginnings that is her ongoing fight to stay alive for her young son and all those who love her.
The family has no history that would indicate a predisposition to the disease.  One of Heather's first doctors declared the chance of two siblings being stricken by similarly rare and aggressive cancers at almost the exact same age "a million to one" occurrence. What brother and sister do share is a father who was a Vietnam veteran – one who was exposed to Agent Orange.
Is that the terrible link?
I don't know but given those very long odds it gives me pause.
It also makes me ask the question, what if?
The influence of Agent Orange on birth defects is already well documented. The pictures are nearly unbearable to look at but at the same time serve as an important reminder of a grievous offense during what was a most offensive war:
If a toxic agent is responsible for what some estimates suggest were hundreds of thousands of serious birth defects passed on to the next generations both in the United States and Vietnam, isn't it possible, perhaps even probable, that Agent Orange could have drastically increased the cancer risk in children and grandchildren of Vietnam veterans here in America?
As uncomfortable as it is to pose that question are we not obligated to do just that?
This country sent millions of young men to fight in Vietnam. That service was and remains worthy of honor and respect and demands a government not turn its back on its own veterans and their families. To date there has been no comprehensive study on how Agent Orange might have resulted in increased susceptibility to various cancers, (at least not any that have been made public) particularly those cancers that might have been passed on to the offspring of soldiers exposed to the chemical herbicide.
Imagine a Vietnam Veteran with a head and heart full of the often troubled memories of war who must now consider the possibility that now long-ago conflict is reaching out to harm their children and grandchildren today.  Perhaps that harm has already come and those children are already gone.
These veterans and their families deserve real answers.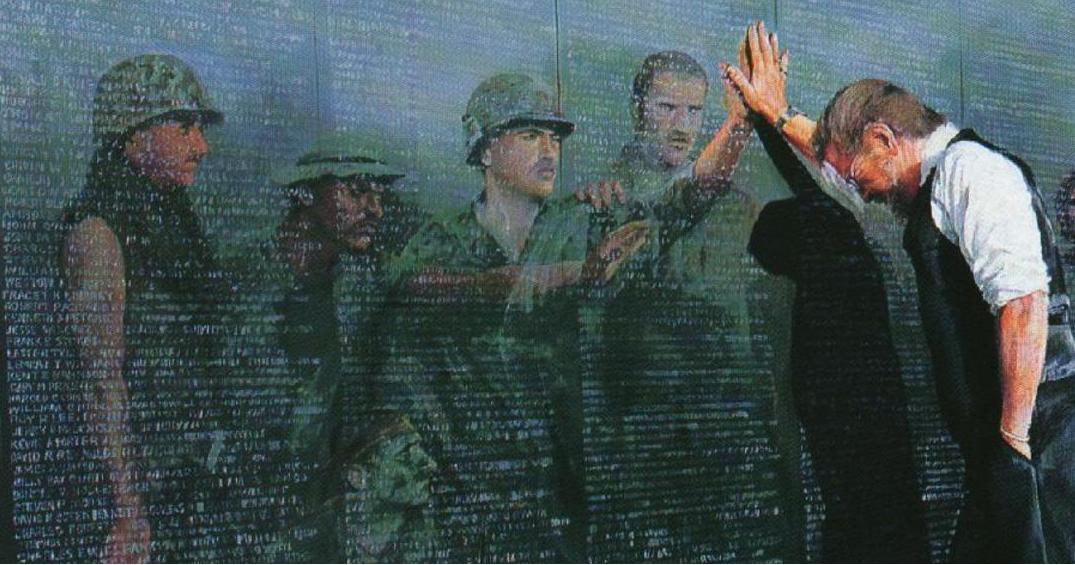 If our government caused this harm there must be an accounting.
We are a people whose collective sense of duty demands it be so.
Heather and her family and all the families like them should not have to wonder.
They deserve to know.
It's a terrible thing to consider.
It is a far more terrible thing to not have the courage as a country to do so.
————–
P.S. If any of you would care to send a quick prayer out to Heather she sure could use it.
Thanks.
-DWU
————-
UPDATE: Heather lost her battle with cancer on February 28th, 2018—just 10 weeks after getting married.
———————————-
COMING IN JUNE FROM D.W. ULSTERMAN – ROCHE HARBOR ROGUE
BE A SLAVE TO THE TRUTH OR KNOW FREEDOM FROM THE LIE.
It was a long-ago message from a departed friend and mentor that leads to another mystery for San Juan Islands reporter Adele Plank to try to unravel as the final days of winter give way to a newborn spring.
A stranger suddenly appears in Roche Harbor seeking answers.
A mythical island shaman emerges to guide Adele toward a future and past she doesn't yet fully understand.
An old enemy threatens to return and carry out her deadly revenge.
Roche Harbor Rogue is the highly anticipated fifth installment of the bestselling San Juan Islands Mystery series by USA Today featured author, D.W. Ulsterman.
VISIT D.W. ULSTERMAN'S AMAZON BOOK PAGE HERE