Had a few readers ask me about my thoughts regarding the most recent Oscars telecast (I didn't watch) and those question led to my giving some thought regarding some of my favorite films from over the years.
So with that said – here is the first installment…
(LANGUAGE WARNING)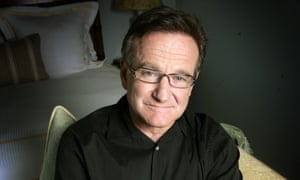 Hard to believe Robin Williams will have been gone for two years come this summer. He makes the first mention on my list in what remains perhaps his most moving and capable performance on film. In this scene everything he does here is just perfect, from tone, and especially the communication via his eyes. It's an actor conveying very deep and long-hidden pain, and so, it is in fact Robin Williams opening a window, however briefly, into himself. He carries a very young Matt Damon along here, and in the end, delivers a performance that awarded him a much-deserved Oscar:
————-
1994's Forrest Gump might suffer a bit from a needed suspension of understanding of both time and space, but at its core it is a mythical story of great moments of the 20th Century and oozes a kind of homespun Americana that almost instantly drew me in the moment Forrest learned to break away from the limits society had attempted to place upon him and learn for the first time, he could go anywhere he liked. After all these years, I still can't help but smile when I watch it…

——————
Daniel Day Lewis has long been among my favorite actors. A mix of Irish, English and Jewish sensibilities, he utilizes those conflicts of culture to create stunning portrayals that leave a lasting imprint upon my own consciousness. His version of the real-life character of Bill the Butcher elevated what was an otherwise average film depicting the often difficult and even brutal life in the Five Points to something greater than the sum of its parts.
Lewis consumers every scene he is in, and the other actors cannot help but to fade into the background as he simmers and slays in both word and deed. Bill the Butcher remains one of the most vile, yet charismatic villains of all time thanks primarily to the extraordinary talent that is Daniel Day  Lewis:

———————–
ALERT: Vote For My Latest Novel & Get A Free Copy!
March 10th, 2016 is the beginning of a 30-day campaign to see my latest novel, THE WRITER nominated for publication via the Kindle Scout Program.
It's a bit of a competition between myself and many other capable authors, so I need your help to push me into the winner's circle!
Here is the link where you can go to "nominate" the novel, read a preview, etc.  LINK
Once again, hit this LINK to be taken to the novel's Kindle Scout campaign page where you can "nominate" the novel for publication.
I will be repeating this message over the course of the next 30 days, so hopefully I don't drive you all crazy from my doing so!
Any help you can provide in sending others the link with your recommendation to nominate the novel would be greatly appreciated. If we can make it go "viral", all the better! Post it on your Facebook and Twitter feeds, email to friends and family, etc.
It the book is selected for publication , you and anyone else who nominated it gets a FREE copy and an opportunity to be among the first to review it.